Economy News
Provincial, National Authorities Have a Responsibility to Protect Public

Jonathan Pedneault
Researcher, Crisis and Conflict Division

@j_pedneault
@j_pedneault
New year, new massacre, same responses.
In late January, a land dispute between two relatives in Papua New Guinea's Hela province turned deadly. According to a journalist who investigated the incident, twenty-one were killed, including two teenage girls and their mother. Some of the victims were beheaded and had their limbs cut off.
In Papua New Guinea's highlands, land and family disputes have long turned into deadly feuds between men. But increasingly, women and children are targeted.
In July 2019, tribal fighters killed at least ten women, two pregnant, and six children in Karida, Hela province. All were hacked to death.
At the time, Prime minister James Marape, who hails from the area, promised to "come after" those responsible.
Yet, since the Karida massacre, at least four new massacres have taken place in Hela and neighboring Enga province and the government has taken no demonstrable steps to arrest or prosecute those responsible.
In December 2019, seven were reportedly killed in tribal fighting in Enga province. A month later fighting between two clans in Enga killed four men and injured women and children, who were slashed with knives. In March 2020, another ten were reportedly killed in Enga, including 3 children aged 5 and 6.
The latest killings in January took place in an easily accessible area of Hela, a mere 20 minutes' drive from Tari, the provincial capital.
But newspapers reported that when the provincial governor asked for police support to halt the killings, security forces deployed to protect a natural gas operation in Hela they refused to budge unless the government paid them extra.
In response to the recent killings, Prime Minister Marape said there "are only about 60 permanent police in the whole of Hela province" and his government was working to improve the police to citizen ratio. He said the same thing two years ago, following the Karida massacre.
Unfulfilled promises will not protect the populations of the Highlands. Authorities should not delay in bringing those responsible for crimes to justice and recruiting and training more police to protect the public.
Top News
The 14th Summit of the Economic Cooperation Organization (ECO) is being virtually held.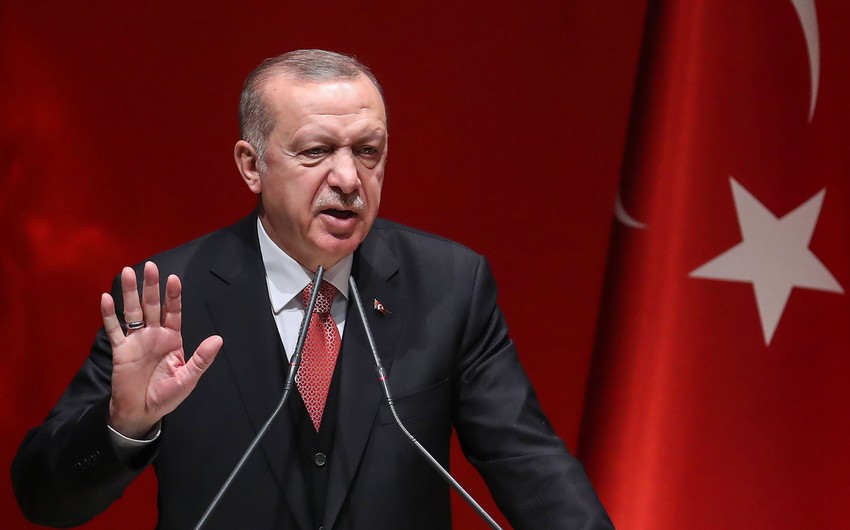 "If unilateral sanctions against Iran are lifted, it will flourish economically and help stabilize the region," Turkish President Recep Tayyip Erdoğan said at a video conference of the Economic Cooperation Organization (ECO).
"I think it is an important period in the Georgian-Turkish relations; the recent developments in the region require immediate close coordination and reconciliation of positions on both sides," the Minister of Foreign Affairs of Georgia Davit Zalkaliani stated.
Italian Chamber of Commerce Association President Livio Manzini, Turkey, stating that perform more than half of its foreign trade with EU member states, "During the course, the importance of trade for Turkey in Europe and revealed once again the advantage," he said.
Russian Energy Minister Alexander Novak said on Wednesday that annual trade volume with Turkey would be increased to $3 billion. "
Turkey and Russia could establish a joint venture to construct the second line of the Turkish Stream gas pipeline project, said Dr. Volkan Özdemir, head of the Institute for
Energy and Natural Resources Minister Fatih Dönmez, Turkey and Nakhichevan for the Natural Gas Pipeline agreement, "God willing, we will complete the contract in the next few months and will begin manufacturing the construction of the pipeline quickly." said.
OPEC reported a increase in its oil production in September to the highest in at least eight years and raised its forecast for 2017 non-OPEC supply growth, pointing to a larger surplus next year despite the group's deal to cut output. The Organization of the Petroleum Exporting Countries pumped 33.39 million barrels per day (bpd) last month, according to figures OPEC collects from secondary sources, up 220,000 bpd from August, OPEC said in a monthly report on Wednesday.

The figures underline OPEC's challenge in seeking to restrain supplies for the first time since 2008 to curb a persistent supply glut and prop up prices. Oil is trading near $53 a barrel LCOc1, less than half the price hit in mid-2014. "Inventories stand near all-time highs worldwide," OPEC said in the report. "Although in recent weeks these high levels have been slightly drawn down."

To speed up a rebalancing of the market, OPEC agreed at a meeting in Algeria on Sept. 28 to cut supply to between 32.50 million bpd and 33.0 million bpd. The group hopes to finalize details, including how much each of the its 14 members can pump, at a meeting in November. The report showed the supply boost in September mostly came from Libya and Nigeria, which are restoring output after disruptions, and from Iraq, which has questioned the accuracy of OPEC's secondary-source figures.

OPEC uses two sets of figures to monitor its output: figures provided by each country, and secondary sources which include industry media. The reason why two sets of figures are used is because of past disputes over how much countries were really pumping. Iraq told OPEC it produced 4.775 million bpd in September, while the secondary sources put output at 4.455 million bpd. From Iraq's point of view, joining the OPEC supply cut deal from the higher figure would be more favorable.

Baghdad has taken issue with the gap between the two sets of figures. Iraqi Oil Minister Jabar Ali al-Luaibi called a separate briefing on the day of the Algeria meeting to complain about the gap. That aside, OPEC's report is the latest to show output is hitting new peaks. The September figure is the highest since at least 2008, according to a Reuters review of past OPEC reports. In the report, OPEC also raised its forecast of non-OPEC supply next year, saying output from outside the group would rise by 240,000 bpd, up 40,000 bpd from an earlier forecast due to a higher forecast for Russia.

With demand for OPEC crude in 2017 expected to average 32.59 million bpd, the report indicates there will now be an average surplus of 800,000 bpd if OPEC keeps output steady. Last month's report pointed to a 760,000 bpd surplus. OPEC made no change to the global oil demand outlook, predicting demand growth of 1.15 million bpd in 2017.
China's state planner has drawn up a five-year plan to develop the China Railway Express to Europe, improving customs clearance and infrastructure, it said on Wednesday. The network was crucial to China's "One Belt, One Road" policy, spearheaded by President Xi Jinping to increase connectivity and cooperation between China and the rest of Eurasia, it said.

The 2016-2020 plan is the first top-level scheme to be proposed for the corridor, which has grown in popularity as firms seek shorter goods travel times, the National Development and Reform Commission (NDRC) said on its website. Local governments have launched rail services over 39 lines linking Chinese cities like Chongqing to destinations in Germany, Poland and the Netherlands, but Beijing this year moved to take control of the network, rebranding the trains and containers under the "China Railway Express" brand.

The NDRC said the network, seen as an alternative to shipping by sea or air, had been plagued with high costs, disorderly competition and a supply-demand imbalance, creating a need to strengthen regulation. The state planner would focus on developing three routes and 43 transit hubs on the network as well as improve the services and infrastructure, it said.
Sarayköy'de Online Sergi açıldı
Korona virüs salgını sebebiyle yılsonu sergisi düzenleyemeyen Sarayköy İlçe Halk Eğitim Merkezi Müdürlüğü, online sergiyi hayata geçirdi. Kursiyerlerin çalışmaları fotoğraflandı ve kurumun web sitesinde yayınlandı.
Denizli'nin Sarayköy ilçesinde online sergi hayata geçti. Her eğitim-öğretim yılının sonunda kursiyerlerin çalışmalarını bir sergide beğeniye sunan Sarayköy Halk Eğitim Merkezi, korona virüs salgını nedeniyle 2019- 2020 Eğitim-Öğretim yılsonu sergisini gerçekleştiremedi. Ancak Sarayköy Halk Eğitim Merkezi Müdürü Halil Kaya, kursiyerlerin bir yıllık emeklerini sergilemeleri için online sergi çalışmasını hayata geçirdi.
Online sergi için üç günlük bir çalışma gerçekleştiren Kaya, açtığı web sitesinde sergi salonunu aratmadı. Kursiyerlerinden çalışmalarının fotoğraflarını isteyen Kaya, web sitesi üzerinde tasarladığı çerçevelere fotoğrafları konumlandırarak duvar görüntülerinin üzerine astı. Web sitesi üzerinde Online Sergi'yi tıklayan ziyaretçiler sergi salonundaymış havasını yaşarken İlçe Halk Eğitim Merkezi'ndeki bir yıllık çalışmaları da görme fırsatı buldu. Ziyaretçilerin beğeni ve yorumlarını da unutmayan Kaya, vatandaşların web sayfasına yorum ve beğeni yapmaları için ayrıca bir çalışma daha gerçekleştirdi.
Kursiyerlerin çalışmaları için Online Sergi açtıklarını kaydeden Sarayköy İlçe Halk Eğitim Merkezi Müdürü Halil Kaya, " Korona virüs salgını sebebiyle bu yıl sergi açamadık. Kursiyerlerimizin bir yıllık el emeği, göz nuru eserlerini sergileyemedik. Onların emeklerinin karşılığı belki olmaz ama onlar adına böyle bir proje yürütmek istedik. 3 günlük bir çalışmamızın ardından kursiyerlerimizin çalışmalarının fotoğraflarını kurumumuzun web sitesinde buluşturduk. Sanal sergimizin düzenlenmesinde emeği geçen öğretmen ve usta öğreticilerimize teşekkür ederim" dedi.
Online Sergiye ulaşmak için:
CHP Bursa İl Başkanı İsmet Karaca, Gemlik Belediye Başkanı Mehmet Uğur Sertasla'a gerçekleştirdiği ziyarette, Gemlik Belediyesi'nin koronavirüs sürecinde gerçekleştirdiği çalışmaların övgü topladığını söyledi.
CHP Bursa İsmet Karaca ve yönetim kurulu üyeleri Gemlik Belediye Başkanı Mehmet Uğur Sertaslan'ı makamında ziyaret etti. Gemlik Belediyesi'nin çalışmalarını yakından takip ettiklerini söyleyen Başkan Karaca, Nilüfer, Mudanya ve Gemlik belediyelerinin son dönemde özellikle sosyal yardımlaşma ve dayanışma konusunda önemli adımlar attığını dile getirdi. Gemlik Belediyesi tarafından, Gemlik Kaymakamlığı bünyesinde kurulan Vefa Sosyal Destek Grubu'nda çalışan personele tek tek teşekkür eden Başkan Karaca, "Bursa'daki belediyelerimiz bu zorlu dönemde uyumlu çalışmanın örneğini gösterdiler. Vatandaşlarımızın ihtiyaç duydukları her alanda yanlarında oldular. Özellikle Gemlik Belediyesi kentimizde örnek oldu. Çalışmaları basında sık sık yer aldı. Arkadaşlarımızı kutlarım" dedi.
Kreş, Halk Market, Engelsiz Taksi tamam, köy yolları yapılıyor
İsmet Karaca'ya Gemlik Belediyesi'nin çalışmaları hakkında bilgi veren Belediye Başkanı Mehmet Uğur Sertaslan ise, belediyenin Vefa Sosyal Destek Grubu'na zabıta, temizlik, sağlık ve ihtiyaç duyulan diğer müdürlüklerden yirmiden fazla personel, altyapı ile araç desteği verdiğini dile getirdi. Koronavirüsle mücadelede sosyal yardım çalışmalarını arttırırken Gemlik'te temizlik ve dezenfeksiyon seferberliği başlattıklarını kaydeden Başkan Sertaslan "kamu kurumları, okullar, berberler ve güzellik salonları olmak üzere pek çok yerde dezenfeksiyon gerçekleştirdik. Kurumlara tonlarca litre dezenfeksiyon temin ettik. Yaklaşık 250 bin cerrahi maskeyi bedelsiz olarak Gemliklilere ulaştırdık. Koronavirüsle mücadelemiz devam ediyor. Öte yandan kreşimiz tamamlanmak üzere, halk market önümüzdeki haftalarda faaliyete geçecek, engelsiz taksimiz yollarda, iş makinelerimiz köy yollarını açıyor, Eski Pazar Caddesi'nden başlayarak sokak ve cadde düzenlemelerimiz devam ediyor. Gemlik için tüm gücümüzle çalışmaya devam edeceğiz" şeklinde konuştu.